HyReviews.com
The Most Complete & Accurate Info on NYC's Best Live Comedy Shows—
Stand-Up, Improv, Sketch, Storytelling, Variety, and More, Fully Updated Daily—
Plus Comedy Discounts, Theatre Discounts, Top Jokes, Top Videos, and More
From legendary NYC comedy site Brooklyn Vegan: If you want to know what is happening in NYC comedy on a particular day, you gotta get hip to this dude Hy Bender and his site Best New York Comedy (or HyReviews.com). The site is updated daily and features a super exhaustive look at what is happening in the NYC comedy world that particular day. The site is updated religiously...It is your daily comedy itinerary and it scares me how on top of his shit this guy is.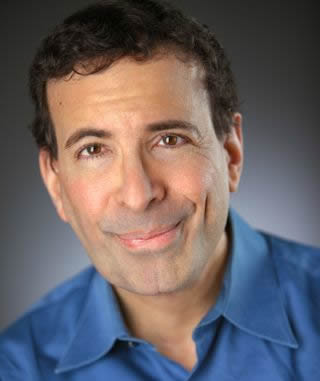 Last updated on Sunday March 9th 2014
Please click to go directly to:
Tonight's Best NYC Live Comedy (updated daily)
HyReviews.com's Comedy Videos of the Month: The Pete Holmes Show, Round 2
Previous HyReviews.com Favorite Jokes
Previous HyReviews.com Comedy Videos of the Month
NYC Comedy Club Discounts—NO COVER on all Eastville & select Greenwich & Broadway shows!
(Eastville Comedy, Greenwich Village Comedy, Broadway Comedy, Dangerfield's)
Hy's Book Proposal, Screenplay Doctoring, and Ghostwriting Services
NYC Comedy Picks for Sunday 3/9/14
Mike Lawrence headlines at Carolines;
cop turned stand-up Mark Demayo debuts his one-man show about his 20 years in the NYPD in 20 & Out

Recommendations for the best in New York City comedy tonight
(in chronological order, with top picks noted and shows over $10 marked with $) include:
[FREE] 5:00 pm: A mix of longform, shortform, and musical improv from five groups, typically including Mishmosh, at The Creek upstairs theatre in Queens' Long Island City hosted by Michael Venzor: The Long and Short of It
[TOP PICK] 7:30 pm ($10) and 9:30 pm [FREE]: UCB Chelsea's signature improv comedy extravaganza, which typically includes superstars in the improv world such as Chris Gethard, and occasionally network TV & movie stars such as Amy Poehler and Horatio Sanz: ASSSSCAT 3000
[TOP PICK] [$] 7:30 pm ($20 & 2-drink min.): A lightning-quick stand-up who's performed on Conan O'Brien, Jimmy Fallon, Comedy Central Half Hour, and John Oliver's NY Stand-Up, and released comedy album Sadamantium, headlining one night only at the Carolines Comedy Club: Mike Lawrence
7:30 pm ($7): Sketch comedy groups Party. and American Wormholes perform new material at The Magnet theatre: Magnet Sketch Teams
[TOP PICK] [$] 8:00, 9:45 pm, and 11:30 pm ($14 per show, plus 2-item food/drink min.): Tonight's lineups include Judah Friedlander, Marina Franklin, Sam Morril, and Vic Henley at the 8:00 show; Kurt Metzger, Rachel Feinstein, and Keith Alberstadt at the 9:45 show; and Jon Fisch, Nikki Glaser, and Wil Sylvince at the 11:30 show, with all shows at Comedy Cellar (117 MacDougal Street, between 3rd Street & Minetta Lane): Comedy Cellar Sunday
[TOP PICK] 8:00 pm ($10): Mark DeMayo was an NYC cop for 20 years—who then retired to pursue his true passion, stand-up comedy. Tonight Mark debuts a one-man show sharing the highlights of his time on the force at The PIT upstairs theatre directed by Peter Michael Marino: 20 & Out
[TOP PICK] 8:00 pm ($5): Guest improvisors Doug Stoley, Joe Schiappa, and Brigid Boyle, guest improv groups Fancy and American Party, and host Skycopter (which includes the incredible David Carl), make up one-act plays on the spot at The PIT downstairs lounge: Act One
[TOP PICK] [$] 8:00 pm ($20 & 2-drink min.): A TV & movie star who's performed on David Letterman, Jay Leno, Jimmy Fallon, NBC, ABC, FX, and has starred in three Comedy Central specials, headlining one last night at the Gotham Comedy Club, with openers Marion Grodin and Andy Hendrickson: Adam Ferrara
8:00 pm ($5): Comedic musical group Summer & Eve, plus stand-up from Carmen Lynch (David Letterman, Last Comic Standing finalist, Comedy Central), Hadiyah Robinson, Noah Gardenswartz, Brendan Eyre, and J.F. Harris, all performing at UCB East hosted by Kara Klenk (Comedy Central, Spike, Nickelodeon): If You Build It
[FREE] 8:00 pm: The bloggers of MTV's Guy Code performing stand-up at the Three of Cups lounge (83 First Avenue at 5th Street) hosted by RG Daniels: Sunday Night Stand-Up
[FREE] 9:00 pm: Justy Dodge (co-host of Married to Comedy podcast and Too Much Information on comicalradio.com; "I was kind of a tomboy growing up. Like, I had Barbies, but only because my Ninja Turtles needed bitches;" for dark bio video, please click here), Nick Turner (Jimmy Fallon, Comedy Central, VH1), Peggy O'Leary (host of Hard Lonely and Vicious), Ken Schultz, and Jake Brannon performing at the East Village's Beauty Bar for this free weekly stand-up show hosted by Adam Sokol, Brad Austin, and/or Nate Fridson: Comedy at Beauty Bar
9:00 pm ($5): A one-woman show by Ruby Marez about ADD, OCD, and more at The Magnet theatre: Excessively, Obsessively
[FREE] 9:00 pm ($15): Typically terrific NYC stand-ups (not announced this week) performing at Brooklyn's Knitting Factory (361 Metropolitan Avenue) typically hosted by the wonderful Hannibal Buress (co-star of Comedy Central's Broad City and Adult Swim's The Eric Andre Show; former staff writer for 30 Rock, Saturday Night Live; David Letterman, Jimmy Fallon, Louie, one-hour Comedy Central special Animal Furnace): Comedy Night
9:30 pm ($10): A veteran sketch troupe performs at The PIT upstairs theatre: City Hall
Sunday Open Mics & Open Stages
[FREE] 4:00 pm: An unusually early walk-in open-mic stand-up show (put your name in the bucket at 3:45), providing 3 minutes or more per comic at The Creek downstairs lounge in Queens' Long Island City: Face-Plant Comedy Open Mic
[ALMOST FREE] 5:00 pm ($1): Sign up at 4:30 pm to do improv with experienced PIT performers at The PIT downstairs lounge hosted by Sasha Capelli, Eitan Levine, and Shaina Stigler: 10K Jam Jam
[FREE] 5:30 pm: Open-mic stand-up, with 3 minutes per comic (unless not many folks show up, in which case there'll be more time), with names drawn out of a bucket at UCB East in the bar area ("Hot Chicks Room") hosted by Emmy Blotnick, Matt Nedostup, and/or Sachi Ezurafor: Sledgehammer
6:00 pm ($5): Open-mic stand-up that includes professional feedback on each comic's 5-minute set at Queens LIC's Laughing Devil Comedy Club (4738 Vernon Blvd.): Mic-Shop: Open Mic Workshop
9:30 pm ($3): Open-mic comedy, with 2 minutes per walk-in performer picked at random from a bucket of names, at The PIT downstairs lounge, hosted by Jonathan Morvay and/or Evan Williams: Child Support
[FREE] 10:00 pm: The only open-stage show for entire groups of improvisors and sketch comics, running weekly at UCB East hosted by Austin Rodrigues: Bring Your Own Team: Improv/Sketch Team Jam
[FREE] 10:15 pm: Open-mic show for sketch and character bits running 3-5 minutes at The Magnet hosted by Sebastian Conelli. Everyone who signs up—at 9:45 pm at the box office—is likely to get onstage: Sketch in Progress
Best Inexpensive Stand-Up, Improv, Sketch, and Storytelling
Upright Citizens Brigade Chelsea
(307 West 26th Street; 150-seater; shows free-$10; one of the most respected comedy theatres in the world)

Upright Citizens Brigade East
(153 East 3rd Street; 99-seat main theatre, bar area for open mics; shows free-$10)
The PIT
(123 East 24th Street; 99-seat upstairs theatre, 40-seat downstairs theatre; shows free-$15)
The Magnet
(254 West 29th Street; 60-seat theatre; shows $5-$10)
The Creek and the Cave
(Queens' Long Island City; 40-seat theatre upstairs, 25 downstairs; virtually all shows free)
Best NYC Stand-Up Comedy Clubs
Comedy Cellar
(117 MacDougal Street; among the finest daily stand-up lineups in the world; 2-item min.)

The Stand
(239 Third Avenue; recent competitor to Comedy Cellar; no drink min.—support this policy!)

Carolines Comedy Club
(1626 Broadway; focuses on the world's top headliners, who perform hour-long sets; 2-drink min.)

Gotham Comedy Club
(208 West 23rd Street; headliners on weekends, specialty & lineup shows weekdays; 2-drink min.)

Eastville Comedy Club
(85 East 4th Street; strong weekend lineups; no cover using code HyReviews; 2-drink min.)

Greenwich Village Comedy Club
(99 MacDougal Street; convenient if Comedy Cellar's sold out; no cover using code HyReviews; 2-drink min.)

Comic Strip Live
(1568 Second Avenue, off 81st; Upper East Side club with typically solid lineups; 2-drink min.)

Stand Up NY
(236 West 78th Street, off Broadway; Upper West Side club with typically solid lineups; 2-drink min.)

Laughing Devil
(4738 Vernon Blvd., by #7 train; Queens LIC club, with MST3K-style movie night on Thursdays; 2-drink min.)

To view HyReviews.com NYC Comedy Picks from previous weeks, please click here.
HyReviews.com's Comedy Videos of the Month:
Best of The Pete Holmes Show, Round 2
In October 2013, comedy treasure Pete Holmes kicked off the first 28 episodes of The Pete Holmes Show. You can find the best bits from that run here.
As of February 24th, Pete's back for a second round of episodes...and he's continuing to create some of the finest comedy on television, late night or otherwise.
The following are highlights of this second run, which airs Monday-Thursday at midnight and 1:30 am on TBS (following Conan O'Brien), and can also be viewed anytime at Pete's website.
Pete Pitches Judd Apatow (instant classic)
Pete Explains to Conan About Being 63 Days Straight
Street Fighter: Standards & Practices vs. Ryu
Street Fighter: Standards & Practices vs. Vega (Thomas Middleditch)
Paul Scheer Explains Why Chevy Chase = Colossal Dick
Best of The Pete Holmes Show, Round 1
Previous HyReviews.com Comedy Videos of the Month
Special Freebies & Discounts for HyReviews.com Insiders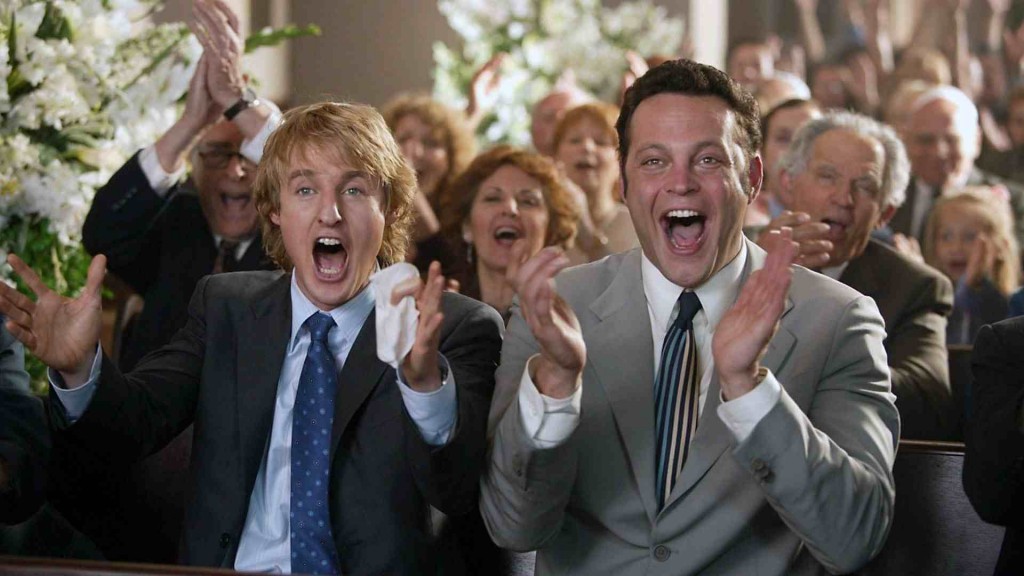 Almost all the recommendations and discounts HyReviews.com provides appear directly
on this site. However, occasionally I may feel an offer is so special that it merits extra attention.
Also, sometimes comedy clubs, theatres, and others contact me with offers that they
don't want on a searchable Web page but that they're happy to provide to my readers.

If you'd like to take advantage of such opportunities, please provide your name and email address, and once in a while you'll receive a notice directly from me about cool deals.
(Your email address will never be sold, rented, or given away to anyone else.)
Please use the subscribe box below to become a comedy/theatre Insider.
Special thanks to comedy photographer supreme Anya Garrett for creating so many of the stellar photos that grace this site...and the sites of hundreds of NYC comics.
Please check out these New York City theatre sections of HyReviews.com:
Hy on Theatre Discounts: See Great Shows for as Little as $4
Please also check out these New York City comedy sections of HyReviews.com:
Previous HyReviews.com Videos of the Month
For a comprehensive list of links to all the sections
on this site, please see the Site Index below (or click here).
If you'd enjoy an elegant evening at an NYC comedy club
but also want to save some money, please click here.
You can get free tickets for all shows at the Eastville Comedy Club,
free tickets to most shows at the Broadway Comedy Club, and
free & 50% discount ticket offers for Dangerfield's Comedy Club.
Top NYC Comedy Venues
The following are the primary theatres hosting notable NYC comedy shows:
Upright Citizens Brigade Chelsea
The Creek and the Cave (Queens LIC)
I'm trying to keep this section super-concise,
but If a top site isn't listed that you think oughta be,
please drop me a note and I'll take a close look.
Comedy Coverage
(in alphabetical order):
Comedy Providers
(in alphabetical order):
Hy's Current Favorite Craigslist Ads
Please note: Note a word has been changed in the ads below. My comments are in boldface.
Poet/Artist/God's Wife Looking for a Literary Agent or Publisher
Date: 2010-02-04, 10:19 am EST
Reply to: kristiedono@yahoo.com
I have a wonderful poetry book, creative, wild images and a really good magical story to tell.
[You have a poetry book—um, with images and a story?]
I am looking to sell my poetry book with images and then my story to someone.

[So you have a poetry book with images...and you also have a story in an undefined form. And for some reason you need to sell the poetry before you sell the story...to "someone." That's a bit confusing, but whatever; it's not like you're claiming to be a wordsmith...]
I am God's wife, and the story is about our life together.

[Ah.]
It's got spirituality, love, tragedy, adventure, crime, violence, music, sex, a little bit of everything.

[Actually, you left out drugs.
But that's okay; at this point, drugs are heavily implied...]
I have a diary of our letters to each other, and the poems are like letters I wrote to God in a creative way.
[As opposed to the non-creative steamy porn that you actually wrote to your stud boyfriend God.]
This will be a big hit, it is a beautiful story, you won't be disappointed.

[The odds are good. God's last book was a huge bestseller.]
God is a black man on Earth and a musician. I have proof.

[It's a hip-hopera DVD titled Trapped in the Closet.
Thing is, God turned insane in 2000. (Which explains a lot...)]
This is a great story. I am also a great writer and poet and artist.

[And 100% real. You can check out Kristie's Web site at http://www.harttherapy.blogspot.com.]
Need Urban Ghost Writers (Metro Atlanta)
Date: 2009-11-13, 6:33PM EST
Reply to: writelikeyoufeel@yahoo.com
Looking for creative ghost writers with excellent grammar skills and ideas.
[Because that's what makes a writer great: killer grammar, and concepts.]
Male and females are encouraged to apply.
[Translation: Sorry, I don't work with hermaphrodites.]
Serious inquiries only...Please do not respond if you are not serious!
[Translation: I'm sooo tired of people making fun of me...]
Writer Wanted for Book to be Published (Hartland, WI)
Date: 2009-09-29, 1:52AM CDT
Reply to: job-tvm4r-1397614923@craigslist.org
I am writing a book and need someone who can
help me with writing my story.
I am seeking someone who is spiritual in nature
and believes that by reading this
you are the person designed to write it.
Give me a call at 262-xxx-xxxx and introduce yourself.
[Hello. I have been designed to write your book.
Thank you for fulfilling my destiny.
The days, months, and years of constantly reading
Craigslist ads in search of purpose have finally
been rewarded. I am eager to start work on
our spiritual instant classic I Was Born
to Ghostwrite Someone Else's Book.]
Writers for Wheelchair Book (San Diego—Mission Valley)
Date: 2009-09-28, 10:41AM PDT
Reply to: bouncesdtalent@gmail.com
Easy Life Inc. is looking to write a book about purchasing a new wheelchair.
We are looking for 2-3 writers to provide 200 pages of content each.
[In other words, we want a 600-page book...about buying a wheelchair.]
We want fresh ideas that relate to buying a wheelchair.
[Idea #42: Raise cash as drug mule.
Cops will never suspect crippled old coot like you.]
Please send a sample or two of your writings, your rates,
and 2-3 BRIEF topics that you would contribute to this book.
Writings will be submitted weekly for originality
and to assure you are going in the right direction.
[If you're going in the wrong direction, we'll grab
hold of your wheelchair and point you the right way.]
We want you to exhaust any and all ideas
that go into purchasing a motorized wheelchair.
[At which point the Seventh Seal will be broken,
commencing the Apocalypse.]
Once you have exhausted that
go into manual wheelchairs,
then walkers, crutches, etc.
[And after you've exhausted all hope of support,
we want to you to crawl on your belly before us.
Crawl like the worm you are.]
Previous SEO experience a plus. Local to San Diego preferred.
In the subject line: WHEELCHAIR
[Or just: END OF THE WORLD.
Either way.]
Take a look at our Web site at http://www.powerchairatnocost.com.
Compensation: $750 to $1,500 DOE
[Again, this ad is 100% real. If you have
fresh ideas about buying a wheelchair...]
Hy's Book and Screenplay Services
In addition to this Web site, I run two commercial editorial services:
HyOnYourBook.com: If you need a winning book proposal, world-class editor, or bestselling ghostwriter, hire me. I'm the author of 15 acclaimed books—including five Dummies books, The Sandman Companion, and The Complete Idiot's Guide to Thyroid Disease—that have sold hundreds of thousands of copies. I've also been published by such diverse national newspapers & magazines as The New York Times, American Film, Advertising Age, PC Magazine, Yahoo! Internet Life, Spy, and Mad Magazine. If you have a solid idea for a nonfiction book, I'm a wizard at identifying the best aspects of your book and presenting them in a compelling book proposal to attract agents and convince publishers. To learn more, please click here.


HyOnYourScript.com: I've analyzed and helped fix hundreds of screenplays. I run the respected Manhattan screenwriters workshop NYScreenwriters.org; and you can find testimonials on my HyOnYourScript.com site from clients who are produced Hollywood screenwriters, represented by agencies such as ICM, etc. There's no one better at pointing out script problems, and suggesting ways to improve a screenplay both artistically and commercially. To learn more, please click here.
If you have any other type of writing or editing need, I can probably tackle it as well. To get in touch, please email me at hy@hyreviews.com.
Hy's Other Web Sites:
Copyright © 2014 Hy Bender
Email: hy@hyreviews.com