HyReviews.com
The Most Complete & Accurate Info on NYC's Best Live Comedy Shows—
Stand-Up, Improv, Sketch, Storytelling, Variety, and More, Fully Updated Daily—
Plus Comedy Discounts, Theatre Discounts, Top Jokes, Top Videos, and More
From legendary NYC comedy site Brooklyn Vegan: Thank God for Hy Bender's religiously updated show bible Best New York Comedy (or HyReviews.com). He is literally the only person in NYC providing daily summaries of what's happening comedy-wise. It must be exhausting keeping that monster of a website alive.It is your daily comedy itinerary and it scares me how on top of his shit this guy is.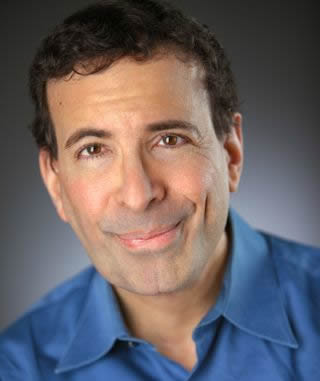 Last updated on Thursday November 27th 2014
Please click to go directly to:
Tonight's Best NYC Live Comedy (updated daily)
Comedy Blog (For Subscriptions, Mobile Devices): BestNewYorkComedy.Com
Have a comedy show you want considered for listing? Simply create a Facebook page for the event—including price & lineup—make sure we're FB friends, and invite me through that page
HyReviews.com's Comedy Albums of the Month: Chris Gethard and Mark Normand
Previous HyReviews.com Comedy Videos of the Month
NYC Comedy Club Discounts—NO COVER on all Eastville & Broadway Comedy shows!
(Eastville Comedy, Greenwich Village Comedy, Broadway Comedy, Dangerfield's)
Hy's Book Proposal, Screenplay Doctoring, and Ghostwriting Services
NYC Comedy Picks for Thursday 11/27/14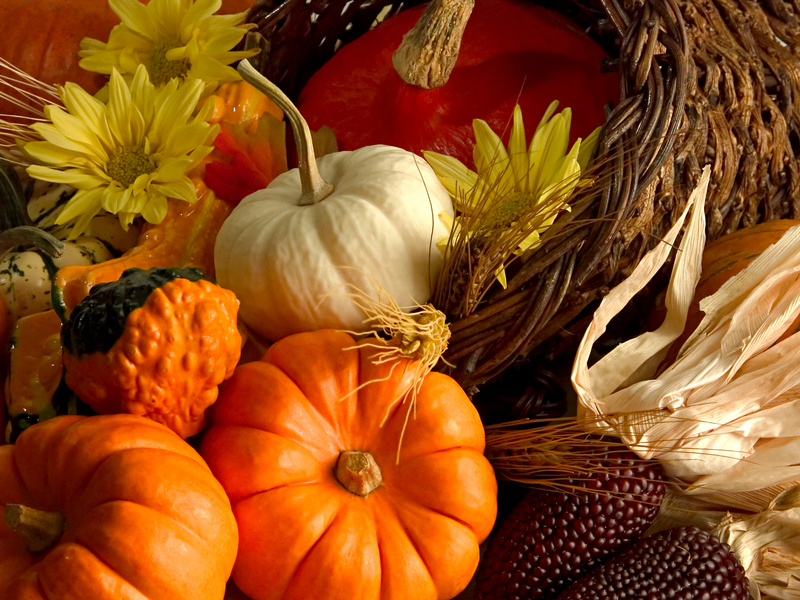 Almost all comedy venues are closed tonight, but clubs Comedy Cellar
and Stand Up NY are hosting some superb comics:
[TOP PICK] [$] 9:00 pm ($14 plus 2-item food/drink min.): Todd Barry (David Letterman, Conan O'Brien, Comedy Central Presents, FX's Louie, HBO's Flight of the Conchords and Bored to Death, Adult Swim, co-star of feature film The Wrestler, star of delightful documentary The Crowd Work Tour), Mark Normand (hilarious red-hot rising star; Conan O'Brien, Comedy Central Half Hour, Inside Amy Schumer, Last Comic Standing, VH1's Best Week Ever; comedy album Still Got It), Nick Griffin (David Letterman, Jay Leno, Comedy Central Presents), Keith Alberstadt (David Letterman, VH1, contributor to SNL's Weekend Update), Phil Hanley (Craig Ferguson, Comedy Central), and Mike Gaffney (Last Comic Standing) performing stand-up at Comedy Cellar (117 MacDougal Street, between 3rd Street & Minetta Lane) hosted by Wil Sylvince (Comedy Central, BET's Comic View): Thanksgiving Comedy Cellar: Todd Barry, Mark Normand, Nick Griffin, Keith Alberstadt, Wil Sylvince, and More
[$] 9:00 pm ($15 & 2-drink min.): Myq Kaplan (one of the quickest minds in comedy, and rapidly rising star; finalist on Last Comic Standing; David Letterman, Conan O'Brien, Jay Leno, Comedy Central Presents, comedy CDs Small, Dork, and Handsome. Vegan Mind Meld, and Meat Robot), Greer Barnes (David Letterman, Chappelle's Show, For the Love of the Game), Damien Lemon (Comedy Central Half Hour, MTV's Guy Code, Girl Code, Guy Court), Ricky Velez, and Loyiso Gola performing stand-up at the Stand Up NY Comedy Club (236 West 78th Street): Thanksgiving Stand Up NY: Myq Kaplan, Greer Barnes, Damien Lemon, and More
[TOP PICK] [$] 11:00 pm ($14 plus 2-item food/drink min.): Dave Attell (one of the most respected stand-ups in the biz; star of Comedy Central's Comedy Underground, Showtime's Dave's Old Porn, Comedy Central's Insomniac, and two Comedy Central specials; HBO, David Letterman, Conan O'Brien, Jay Leno, The Daily Show), Kurt Metzger (staff writer for Inside Amy Schumer; Jimmy Fallon, Comedy Central special White Precious, Comedy Central Presents, Ugly Americans), Greer Barnes (David Letterman, Chappelle's Show, For the Love of the Game), Big Jay Oakerson (Comedy Central Presents, Louie, HBO, Showtime, MTV, IFC), Godfrey (Comedy Central Presents, Louie, 30 Rock, VH1; films Zoolander, Original Gangsters, Soul Plane), and Modi (Comedy Central) performing stand-up at Comedy Cellar (117 MacDougal Street, between 3rd Street & Minetta Lane) hosted by Mike Yard (Comedy Central, Def Comedy Jam): Thanksgiving Comedy Cellar: Dave Attell, Kurt Metzger, Greer Barnes, Big Jay Oakerson, Mike Yard, and More
Thursday Open Mics & Jams
5:00 pm ($5): Two-hour open-mic for 20 stand-ups performing for 5 minutes each, with sign-up online here, at the Stand Up NY Comedy Club (236 West 78th Street): Stand Up NY Open Mic
[FREE] 6:00 pm: Open-mic stand-up with comics' names drawn from a bucket and each chosen receiving 2 minutes—and if that goes well, maybe a hug (but not actual puppies)—at The Creek's upstairs theatre in Queens' Long Island City hosted by Ross Parsons & Trey Galyon: Free Puppies
9:30 pm (free for audience members, $5 or 1 drink min. for stand-ups wanting to perform): Open mic stand-up providing 7 minutes per comic (and a free recording of your set!), with order determined raffle-style. Sign up by emailing info@oldmanhustle.com or calling (212) 253-7747, or just walk in and supply your name, to perform at the Old Man Hustle Bar (39 Essex Street) hosted by Solomon Chehebar: Peep Show Comedy Open Mic
[FREE] 11:00 pm: An open-mic show that's first come, first serve, with each comic getting 3-5 minutes on stage at The Creek downstairs lounge in Queens' Long Island City hosted by Josh Alba: Mic and Cheese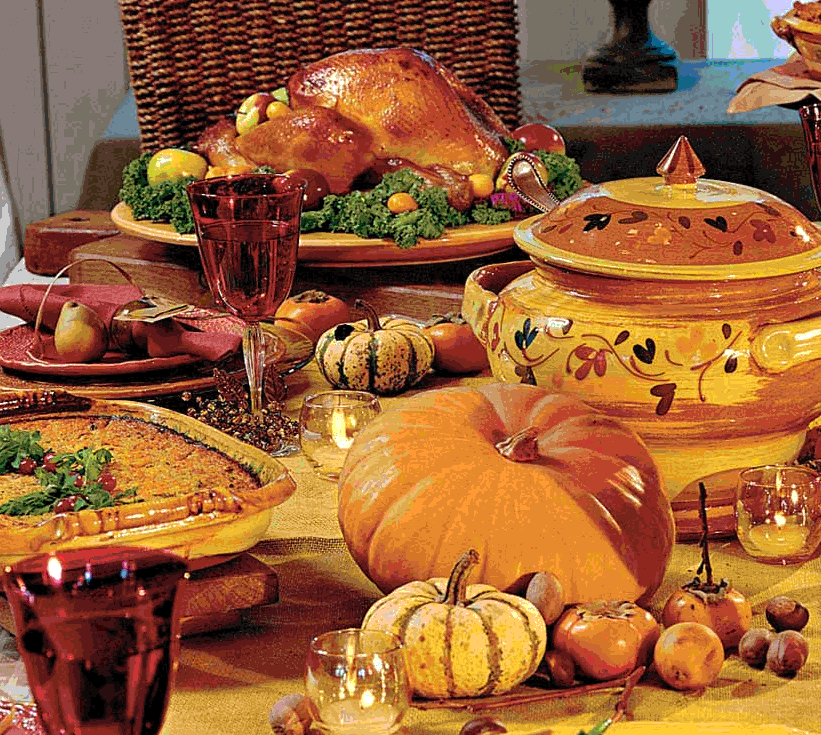 Happy Thanksgiving!!!
To view HyReviews.com NYC Comedy Picks from previous weeks, please click here.
HyReviews.com's Comedy Albums of the Month:
Chris Gethard and Mark Normand
For a good time, buy recent brilliant comedy works
My Comedy Album by Chris Gethard and Still Got It by Mark Normand
Mark Normand at Last Comic Standing
Chris Gethard's My Comedy Album: "Mother's Day"
Awkward and Depressing Holiday Moments from Chris Gethard
Chris Gethard: "I Was An Evil Baby"
Chris Gethard on The Chris Gethard Show
Chris Gethard Does The Ritz Carlton
Special Freebies & Discounts for HyReviews.com Insiders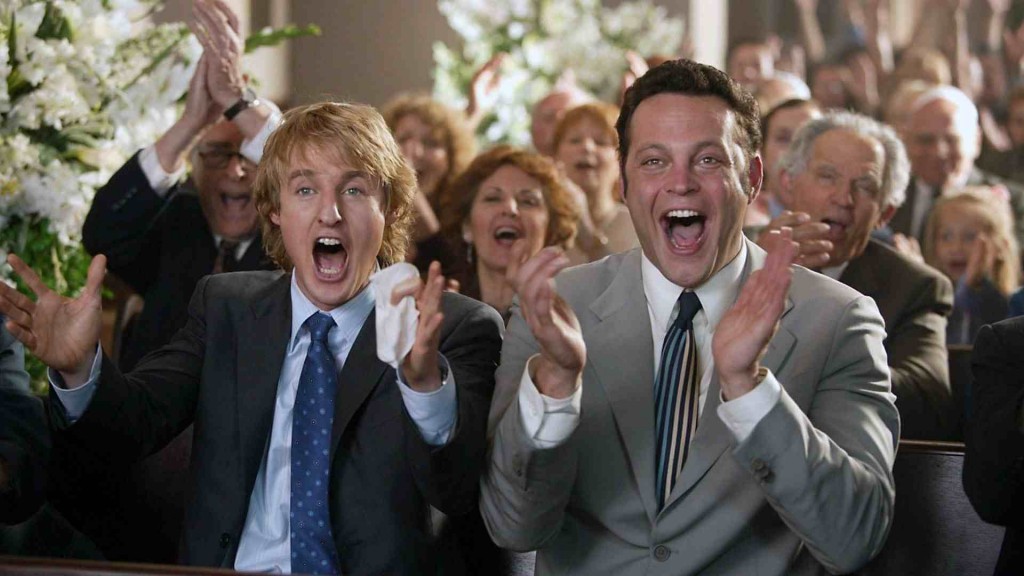 Almost all the recommendations and discounts HyReviews.com provides appear directly
on this site. However, occasionally I may feel an offer is so special that it merits extra attention.
Also, sometimes comedy clubs, theatres, and others contact me with offers that they
don't want on a searchable Web page but that they're happy to provide to my readers.

If you'd like to take advantage of such opportunities, please provide your name and email address, and once in a while you'll receive a notice directly from me about cool deals.
(Your email address will never be sold, rented, or given away to anyone else.)
Please use the subscribe box below to become a comedy/theatre Insider.
Special thanks to comedy photographers supreme Anya Garrett and Mindy Tucker for creating so many of the stellar photos that grace this site...and the sites of hundreds of NYC comics.
Please check out these New York City theatre sections of HyReviews.com:
Hy on Theatre Discounts: See Great Shows for as Little as $4
Please also check out these New York City comedy sections of HyReviews.com:
Previous HyReviews.com Videos of the Month
For a comprehensive list of links to all the sections
on this site, please see the Site Index below (or click here).
If you'd enjoy an elegant evening at an NYC comedy club
but also want to save some money, please click here.
You can get free tickets for all shows at the Eastville Comedy Club,
free tickets to most shows at the Broadway Comedy Club, and
free & 50% discount ticket offers for Dangerfield's Comedy Club.
Top NYC Comedy Venues
The following are the primary theatres hosting notable NYC comedy shows:
Upright Citizens Brigade Chelsea
The Creek and the Cave (Queens LIC)
I'm trying to keep this section super-concise,
but If a top site isn't listed that you think oughta be,
please drop me a note and I'll take a close look.
Comedy Coverage
(in alphabetical order):
Comedy Providers
(in alphabetical order):
Hy's Current Favorite Craigslist Ads
Please note: Note a word has been changed in the ads below. My comments are in boldface.
Poet/Artist/God's Wife Looking for a Literary Agent or Publisher
Date: 2010-02-04, 10:19 am EST
Reply to: kristiedono@yahoo.com
I have a wonderful poetry book, creative, wild images and a really good magical story to tell.
[You have a poetry book—um, with images and a story?]
I am looking to sell my poetry book with images and then my story to someone.

[So you have a poetry book with images...and you also have a story in an undefined form. And for some reason you need to sell the poetry before you sell the story...to "someone." That's a bit confusing, but whatever; it's not like you're claiming to be a wordsmith...]
I am God's wife, and the story is about our life together.

[Ah.]
It's got spirituality, love, tragedy, adventure, crime, violence, music, sex, a little bit of everything.

[Actually, you left out drugs.
But that's okay; at this point, drugs are heavily implied...]
I have a diary of our letters to each other, and the poems are like letters I wrote to God in a creative way.
[As opposed to the non-creative steamy porn that you actually wrote to your stud boyfriend God.]
This will be a big hit, it is a beautiful story, you won't be disappointed.

[The odds are good. God's last book was a huge bestseller.]
God is a black man on Earth and a musician. I have proof.

[It's a hip-hopera DVD titled Trapped in the Closet.
Thing is, God turned insane in 2000. (Which explains a lot...)]
This is a great story. I am also a great writer and poet and artist.

[And 100% real. You can check out Kristie's website at http://www.harttherapy.blogspot.com.]
Need Urban Ghost Writers (Metro Atlanta)
Date: 2009-11-13, 6:33PM EST
Reply to: writelikeyoufeel@yahoo.com
Looking for creative ghost writers with excellent grammar skills and ideas.
[Because that's what makes a writer great: killer grammar, and concepts.]
Male and females are encouraged to apply.
[Translation: Sorry, I don't work with hermaphrodites.]
Serious inquiries only...Please do not respond if you are not serious!
[Translation: I'm sooo tired of people making fun of me...]
Writer Wanted for Book to be Published (Hartland, WI)
Date: 2009-09-29, 1:52AM CDT
Reply to: job-tvm4r-1397614923@craigslist.org
I am writing a book and need someone who can
help me with writing my story.
I am seeking someone who is spiritual in nature
and believes that by reading this
you are the person designed to write it.
Give me a call at 262-xxx-xxxx and introduce yourself.
[Hello. I have been designed to write your book.
Thank you for fulfilling my destiny.
The days, months, and years of constantly reading
Craigslist ads in search of purpose have finally
been rewarded. I am eager to start work on
our spiritual instant classic I Was Born
to Ghostwrite Someone Else's Book.]
Writers for Wheelchair Book (San Diego—Mission Valley)
Date: 2009-09-28, 10:41AM PDT
Reply to: bouncesdtalent@gmail.com
Easy Life Inc. is looking to write a book about purchasing a new wheelchair.
We are looking for 2-3 writers to provide 200 pages of content each.
[In other words, we want a 600-page book...about buying a wheelchair.]
We want fresh ideas that relate to buying a wheelchair.
[Idea #42: Raise cash as drug mule.
Cops will never suspect crippled old coot like you.]
Please send a sample or two of your writings, your rates,
and 2-3 BRIEF topics that you would contribute to this book.
Writings will be submitted weekly for originality
and to assure you are going in the right direction.
[If you're going in the wrong direction, we'll grab
hold of your wheelchair and point you the right way.]
We want you to exhaust any and all ideas
that go into purchasing a motorized wheelchair.
[At which point the Seventh Seal will be broken,
commencing the Apocalypse.]
Once you have exhausted that
go into manual wheelchairs,
then walkers, crutches, etc.
[And after you've exhausted all hope of support,
we want to you to crawl on your belly before us.
Crawl like the worm you are.]
Previous SEO experience a plus. Local to San Diego preferred.
In the subject line: WHEELCHAIR
[Or just: END OF THE WORLD.
Either way.]
Take a look at our website at http://www.powerchairatnocost.com.
Compensation: $750 to $1,500 DOE
[Again, this ad is 100% real. If you have
fresh ideas about buying a wheelchair...]
Hy's Book and Screenplay Services
In addition to this website, I run two commercial editorial services:
HyOnYourBook.com: If you need a winning book proposal, world-class editor, or bestselling ghostwriter, hire me. I'm the author of 15 acclaimed books—including five Dummies books, The Sandman Companion, and The Complete Idiot's Guide to Thyroid Disease—that have sold hundreds of thousands of copies. I've also been published by such diverse national newspapers & magazines as The New York Times, American Film, Advertising Age, PC Magazine, Yahoo! Internet Life, Spy, and Mad Magazine. If you have a solid idea for a nonfiction book, I'm a wizard at identifying the best aspects of your book and presenting them in a compelling book proposal to attract agents and convince publishers. To learn more, please click here.


HyOnYourScript.com: I've analyzed and helped fix hundreds of screenplays. I run the respected Manhattan screenwriters workshop NYScreenwriters.org; and you can find testimonials on my HyOnYourScript.com site from clients who are produced Hollywood screenwriters, represented by agencies such as ICM, etc. There's no one better at pointing out script problems, and suggesting ways to improve a screenplay both artistically and commercially. To learn more, please click here.
If you have any other type of writing or editing need, I can probably tackle it as well. To get in touch, please email me at hy@hyreviews.com.
Hy's Other Websites:
Copyright © 2014 Hy Bender
Email: hy@hyreviews.com